Japan Named TRAVEL + LEISURE's Destination of the Year
---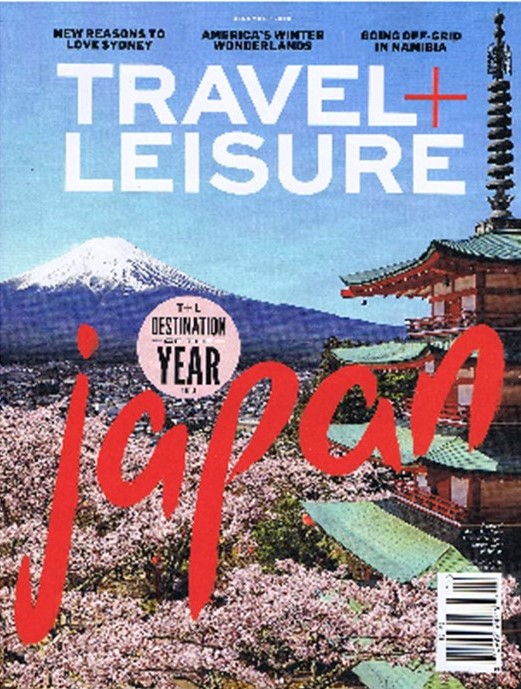 Japan was named as Destination of the Year by the world renown travel publication based in New York, the TRAVEL + LEISURE. The criterion was based on the number of tourists, popularity and voices from various travel agencies. This is the first time Japan has been chosen for the title following Canada (2017), Portugal (2016), Cuba (2015), and Myanmar (2014).

"Japan is one of the world's fastest growing destinations for travelers, who are now pushing beyond the major cities of Tokyo and Kyoto into all corners of the country" said the Editor in Chief Jacqueline Gifford. "Our audience is passionate about Japan because it offers such a rich, well-rounded travel experience: you can learn about centuries-old culture and tradition while taking in cutting edge architecture and exquisite food. And it is the people, of course, who make a destination: the graciousness and hospitality of the locals are something that truly resonates with our readers", he added.

TRAVEL + LEISURE is a travel magazine based in New York, features articles written by novelist, poets, artist, designers, and non-travel journalist. Known for its travel photography and covers featuring upscale environment, it has published an approximately one million copies. Although mainly published in North America, it is also available in other regions namely South Asia, China, Mexico, and Southeast Asia. The magazine is especially popular to people in a high income bracket.