The 9th Asia Pacific Conference on Sustainable Energy & Environmental Technologies
---
Economic Impact of about 50 million yen
Experiencing the charms of the venue location in after-conventions
The "9th Asia Pacific Conference on Sustainable Energy & Environmental Technologies"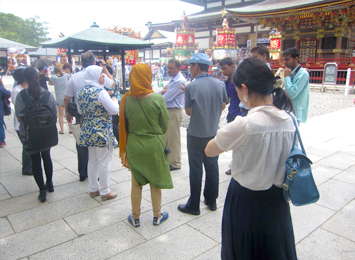 | | |
| --- | --- |
| Date | July 5 to 8, 2013 |
| Venue | Toyoko Inn Narita Airport (Narita) |
| Number of Participants | 175 persons (105 persons from 18 foreign countries) |
This conference is an international conference on sustainable energy and environmental technologies. What is sustainable growth? To enable a sustainable growth this meeting objectives are the promotion of wisdom-sharing and an interdisciplinary study from a variety of fields of engineering and social sciences about how the existing energy and environmental technologies should be used.
---
From the bidding process to opening day
We received a request from organizers who previously held a different international meeting in Narita saying that they wanted to use this venue also for this conference since it had a favorable reputation regarding the convenient access from Narita Airport the abundance of tourist facilities in its surroundings and the bid was accepted.
A MICE venue that earned good reputation from the organizers
Narita is the right spot to hold MICE
Narita is a city which combining both world-renowned Narita International Airport and also Japanese unique culture with the Naritasan Shinshoji Temple and others. In the surroundings of the airport there are hotels equipped with complete conference facilities providing approximatively 8,000 guest rooms where high-quality service is provided but still at a reasonable price.
Furthermore, it offers plenty of optimal tourism resources for after-conference, including a townscape making you feel history and culture as well as shopping spots such as large number of golf courses and outlets, and also leisure facilities.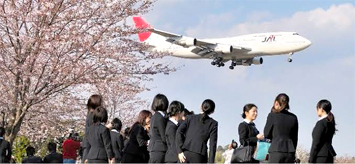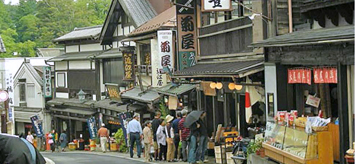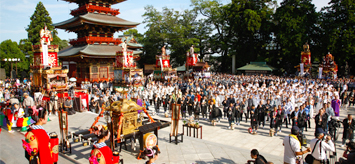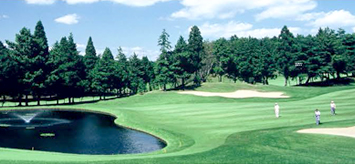 The first-class access of Toyoko Inn Narita Airport
The Toyoko Inn Narita Airport which was this time venue is located 5 minutes by car from Narita International Airport and the access to the surrounding tourist facility is also good, making it a hotel with excellent convenience. In addition, the adjacent training facility has 15 meeting halls from 42m
2
up to 600m
2
, that can be used with a reasonable rate plan.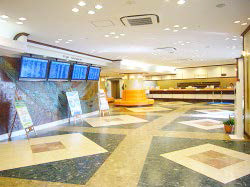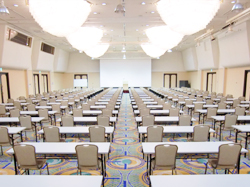 ---
After-conventions where you can experience the charms of the venue location
During this conference, an after-conference tour was planned to invite participants to see the "Narita Gion Festival", which is one of the major festivals in Narita having more than 300 years of history, as an opportunity to experience the charms of the venue location, and the approximatively 60 participants who took part in this tour were very satisfied.
On that day, a volunteer guide was accompanying and explained the festival in English while using leaflets. The participants who experienced Japanese festival for the first time devoured with their eyes that powerful sight.
In addition, apart from the financial support received through our foundation subsidy and the grant provided by the city of Narita, support was implemented for the arrangement of a "congress-back" and attractions such as Funabashi local entertainment "Funabashi Bakamen" and Japanese harp performances during a convivial meeting.