Old Town Chiba 'Hasuike' Evening Tour
---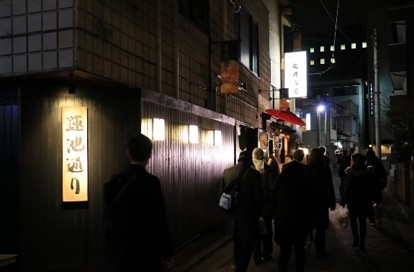 | | |
| --- | --- |
| Date | Wednesday, March 7, 2018 17:30-22:00 |
| Venue | Chuo, Chuo Ward Chiba City |
| Organizer | Chiba Convention Bureau and International Center |
| Co-organizer | The Chiba Chamber of Commerce and Industry, Chiba City Tourism Association |
| Number of Participants | 25 participants (Canada, Philippines, Honduras, Malaysia, India) |
| Media coverage | NHK, J:COM, Chiba Nippo |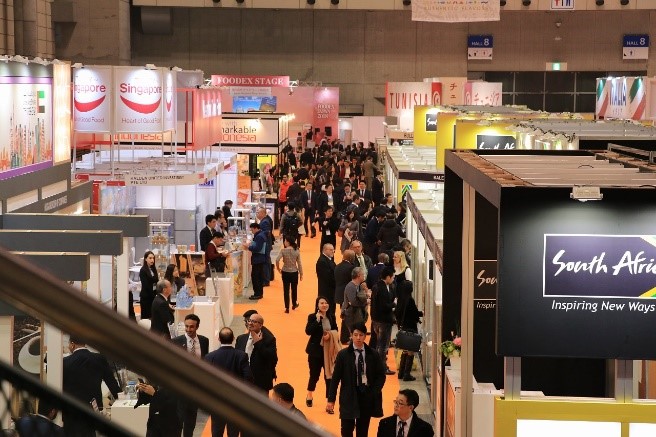 The Chiba Convention Bureau has organized an event held on March 7, 2018, the Old Town Chiba 'Hasuike' Evening Tour. It was participated by officers of international companies and organizations who took part in the annual international tradeshow held at Makuhari Messe, the FOODEX JAPAN 2018.

Through this tour, participants were given an opportunity to experience Chiba first-hand through shopping and eating as the Chiba Convention Bureau (CCB) staffs introduced them to many food establishments and souvenir shops, as part of the effort to improve even further the expertise at catering foreign visitors as Chiba expects more to come for the upcoming 12th Women's Softball World Championship in August and the Tokyo 2020 Olympic and Paralympic Games.
History and Culture of Chiba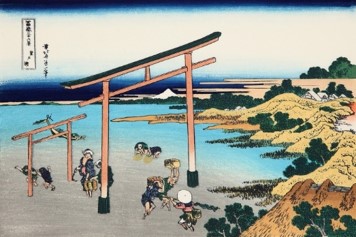 As participants depart for the evening tour, they were provided with information about Chiba including its unique features including history such as the origin of Makuhari Shintoshin, Maihama Beach being the longest manmade beach in Japan, Nobuto Bay which is among the internationally iconic prints by as the Thirty-sixth Views of Mount Fuji by the Japanese Ukiyo-e artist Hokusai Katsushika, the Inage area which was known as the health and summer resort and popular area for artists and writers back in the beginning of 1900, the Chiba Clan way back in 890, and more.
Hasuike was known as the entertainment district during Taisho period up to early part of Showa period. 'Hasuike' is named after a lotus pond which was turned into an entertainment district after a landfill. Way back then, it is said that lights are lit and alleys are filled with rickshaw as soon as the daylight fades. Shamisen is being played at restaurants all over the town. The view of geisha passing through the Hasuike Street was very common during this time.
The Town and Shamisen Experience
The tour was brief and compact and focused on Japan's food and culture. Each place they have visited depicts unique feature of Japan such as Toraya, a Japanese confectionery shop, Tako-tako, a shop selling octopus ball, -one of Japan's best-known street food, Tsujichu Shoten, a variety shop selling happi coats, lanterns and other festival goods, and Nori no Honda Shoten, a dried seaweed specialty shop. Participants responded enthusiastically as we explained to them each shop's features, and bought some souvenir items to take home with them along with the better understanding of the unique charm of Chiba. At Live Kitchen Chataro, they were served with the Japanese rice wine or 'sake' for the toast. After enjoying the momentous shamisen performance, they were given a chance to play it themselves and even perform in front of the crowd.
-I want to return in 2020 and enjoy Japan even longer. (Canada)
-I have such a wonderful experience learning about Chiba's history. I want to experience riding the monorail next time. (Philippines)
-I was moved by the hospitality of the local guide and people. This experience made my first experience in Japan a special one. (Malaysia)